Australia is known for its great wineries – more than 2400 wineries in 65 wine regions around the country. The production started in New South Wales, in the 1820's and is one of the oldest in the world, with more than 100 different grape varieties. The most common grapes cultivated in Australia are: Shiraz, Cabernet Sauvignon, Sauvignon Blanc, Merlot, Chardonnay and Pinot Noir.
Unsurprisingly, Australian wineries have become an interesting tourism destination, so we have selected some of Australia's best wine regions which offer exceptional visitor experiences:
Top Australia Wine Regions
South Australia
As the biggest wine production state, South Australia is home to some of Australia's most famous regions, and also to some of the oldest vines in the world: Barossa Valley, Clare Valley, McLaren Vale, Eden Valley, Adelaide Hills and Coonawarra.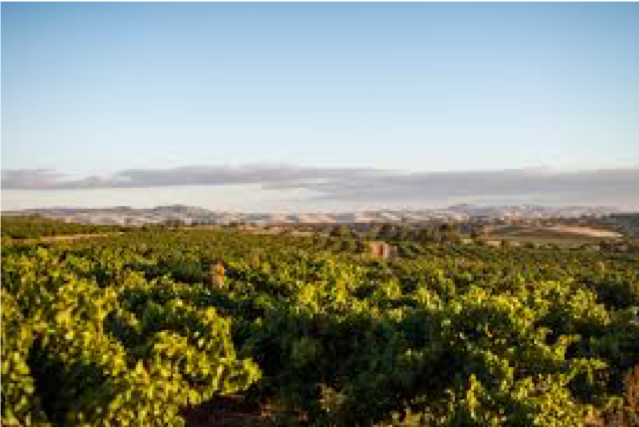 Barossa Valley
As the biggest wine production state, South Australia is home to some of Australia's most famous regions, and also to some of the oldest vines in the world: Barossa Valley, Clare Valley, McLaren Vale, Eden Valley, Adelaide Hills and Coonawarra.
Victoria
As a major wine-producing state, Victoria comprises interesting wine regions including Yarra Valley, Mornington Peninsula, Geelong, Macedon Ranges, King and Alpine Valleys.
Yarra Valley
As a major wine-producing state, Victoria comprises interesting wine regions including Yarra Valley, Mornington Peninsula, Geelong, Macedon Ranges, King and Alpine Valleys.
New South Wales
Regional NSW is home to 14 amazing wine regions that produce both cool and warm climate wines. From the famous Hunter Valley to new cool climate regions such as Orange, Tumbarumba and the Southern Highlands, the regions of New South Wales produce wines that are appealing to different tastes.
Hunter Valley
The Hunter Valley is known for its Chardonnay, Shiraz and Semillon. About two hours driving from Sydney, it is the most visited wine region, attracting big concerts and artists such Rolling Stones and Red Hot Chilli Peppers.
Western Australia
Most WA wine regions are located in the southwest and southern regions of the state. The most famous one is Margaret River, but other gems such as Geographe, Great Southern, Pemberton, Manjimup and Blackwood Valley are worth a visit.
Margaret River
Geographically isolated, Margaret River is located in the Southwest corner of Western Australia, offering a combination of great food and wine. Renowned for its Cabernet Sauvignon production, Margaret River is also famous for its Chardonnay and Semillon Sauvignon Blanc blends.
1829

Founding of Perth: Perth was founded by Captain James Stirling on Whadjuk country as the capital of the Swan River Colony in 1829. It was the first free-settler colony in Australia established by private capital. From 1850, convicts began to arrive at the colony in large numbers to build roads and other public infrastructure.
Australia and New Zealand have always had a close relationship. But for a few months in 1840–41 our connection was even closer — New Zealand was formally made an extension of the New South Wales colony.
On 1 July 1841 the islands of New Zealand were separated from the Colony of New South Wales and made a colony in their own right.
This ended more than 50 years of confusion over the relationship between the islands and the Australian colony.
Learn more here.
Laine Collins
Age: 21
Field: Business Management/Marketing
City: Sydney
Nationality: American

1. Why did you choose to complete an Internship?
I chose to complete an internship to gain understanding and knowledge about which field of work I want to pursue after I graduate. Internships are a great way to experience the working world prior to making a long-term commitment before you are certain what career path is right for you. Being an intern allows you to see and engage in work first hand rather than just learning about it through textbooks.

2. What have you learned the most during your internship?
I believe my communication skills improved dramatically. I was the kind of person that would jump to conclusions and seek to answer someone's question without completely understanding it. Now I take the time to listen, ask confirming questions, and then think about how I can respond to the fullest.

3. What benefits do you feel AI contributed to your internship and time in Australia?
AI made my experience better because I trusted them to set me up with safe and reputable internship opportunities. Every AI person that I have conversed with has been very knowledgeable, personable and helpful. If it weren't for AI, I would not have met the wonderful people that I have in the program.

4. What advice would you give future interns?
The best advise that I can give to future interns would have to be to take initiative. If there is something wrong or not going the way that you want, talk to someone about it. Also, make sure that you meet as many locals as you can and immerse yourself in the culture because you never know if or when you may have these opportunities again.

5. What do you enjoy most about Australia?
I most enjoy how diverse Australia is. I have met many people from all over the world with interesting and varied backgrounds. It has been wonderful meeting new people and learning what makes them the person that they are. It has been a very pleasant surprise getting to know all the amazing people and cultures that Australia has to offer.
Daniele Leao
Marketing Executive

Introduction
I am originally from Brazil and came to Australia to improve my English skills. My first stop was Sydney and very soon, I adapted to the Australian lifestyle and fell in love with the country.
I started working at Australian Internships in 2014 as a Marketing intern. It was my very first international experience in my field and I was very excited about the opportunity. After a few months, I was offered a full time job as a Marketing Executive in the Sydney office, which is my current role.
How would you describe your work?
I would describe my work as challenging and rewarding. Challenging because I am always dealing with different people from around the world, with different cultures and expectations. I learn a lot from this people and feel very happy to be able to help them improve their professional skills. Coming to Australia to complete an internship is a dream for many of our candidates and I think it is really rewarding to be a little part of it!
What do you like the most about your work?
I am completely passionate about my field of study (Marketing, Branding and Advertising), about understanding people and how they relate to brands. Building a powerful and trustworthy brand is something that motivates me to wake up every morning and come to the office. Being in a company that is helping people to achieve their career dreams is inspiring and I love being part of it!
Your message to the interns
Well, I was an intern in Australia before, so somehow I feel I understand each and every one of our interns. I think it is very important that you follow your dreams and that you believe in yourself. We are capable of unimaginable things, we just need to believe in it!
Sydney Folk Festival
A three-day celebration of the best and most adventurous in today's folk music from worldly beats to original voices, traditional music including ballads, celtic, shanties, blues, bluegrass, newgrass, bush music and beyond.

Find more information here.
Royal Queensland Show - Ekka
The Royal Queensland Show, or the Ekka as it is fondly known, holds a special place in the hearts of all Queenslanders. It is Queensland's largest annual event and your greatest chance throughout the year to find out what life on the farm is really about.
Find more information here.
The Hot Chocolate Festival
The Great Ocean Road, Yarra Valley and Mornington Peninsula Chocolateries are famous for their month-long festival dedicated to hot chocolate in all its delicious forms, and this year is no different. A total of 31 limited-edition hot chocolate flavours will be available to try throughout August 2019, with eight new flavours introduced every week.
Find more information here.
2019 OTR SUPERSPRINT
After a spectacular inaugural event, the Virgin Australia Supercars Championship returns to battle it out at The Bend Motorsport Park in 2019! Each grandstand will be supported by superscreens with improved viewing for 2019. Get in early to reserve your seats.
Find more information here.
Litchfield National Park
Litchfield National Park is just an hour-and-a-half drive from Darwin and features a myriad of diverse environments including rugged sandstone escarpments, perennial spring-fed streams, monsoon rainforest, magnetic termite mounds, waterfalls and historic ruins. Must do: Jump in a four-wheel drive and discover the dramatic splendour of Tjaynera (Sandy Creek) Falls, Blythe Homestead Ruins and the weathered sandstone columns of the Lost City. View the spectacular double waterfall of Florence Falls set amid the monsoon forest - 160 steps lead down to the plunge pool. Cool off at Buley Rockhole, a series of cascading waterfalls and rock holes located just 80 metres from the carpark. Visit Wangi Falls, one of the park's best swimming and picnicking spots.
Kata Tjuta-The olgas, Australia
Grampians National Park is a nature reserve located in the Grampians region in Victoria. The park is home to a huge variety of native plants and animals, and a great venue for camping, climbing, scenic drives, bushwalks and nature study.
Thank you for reading! We'd love to hear what you want to read in this newsletter, so feel free to give us
some suggestions on what to include next time!